01/23/2022 12:00 PM Central
Beth Ipock
For the last few days the inside of my ear has been itching.
The old wives' tale is that means someone is talking about me. If that's true, I hope it was something nice.
But, I'm pretty sure it's because my body was responding to something I ate or, even more likely, something in the air. Yes - even in the middle of winter.
Allergic Reactions Are An Overreaction of Your Immune System
According to Mayo Clinic,
For many of us these responses by our body are small and just irritating. Of course, there are also allergies that can be life-threatening. Fortunately, I don't think I have any of those.
I have found some things that give quick relief to some of my body's responses and I thought they might help you!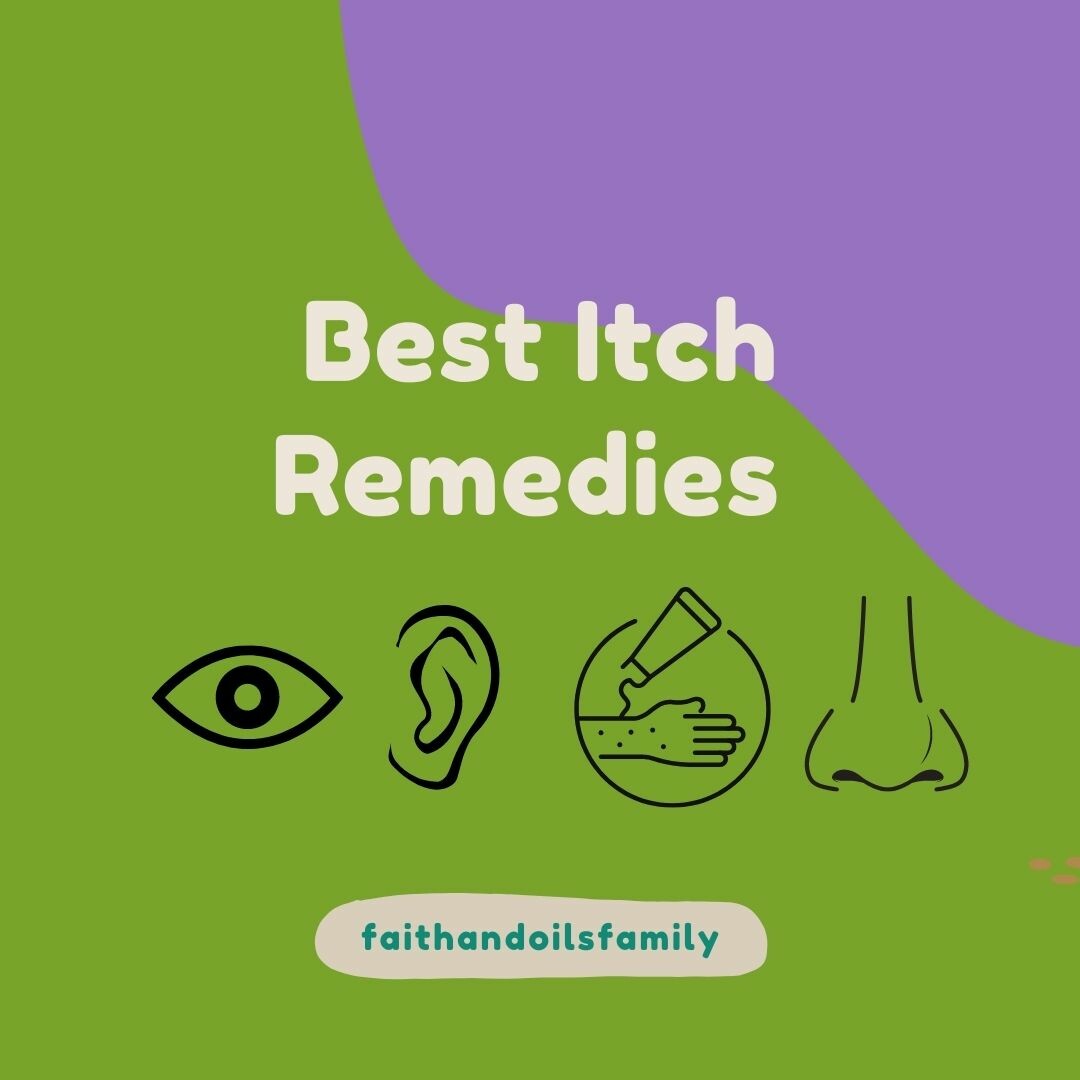 Itchy ears, nose or eyes
What I grab when those ears, nose or eyes start itching (or the eyes start watering) is my "seasonal" blend of essential oils. I have friends who have other seasonal symptoms that this works great for.
It's so simple to make and the oils in it are great for a multitude of issues.
Seasonal Support
In a 10ml bottle, use
15 Drops Lemon Essential Oil
10 Drops Lavender Essential Oil
15 Drops Peppermint Essential Oil
Fill the bottle with carrier oil, add your roller top and ten roll between your hands to mix.
Roll on behind your ears and down your throat as often as needed.
The best way to buy those oils from Young Living is to grab the
Premium Starter Kit
What a great value. Or you can just grab those three in
this bundle
.
By the way, you can get essential oils just about anywhere these days. But I wouldn't. Here's a
great resource
that explains why I choose Young Living.
Skin Irritations - Like Bug Bites and Such
Whether it's bug bites or a skin injury that is finishing healing, my Itch Roller is popular at our house. You shouldn't roll this on a scab, but you can definitely roll it around the scab and help relieve that healing itch.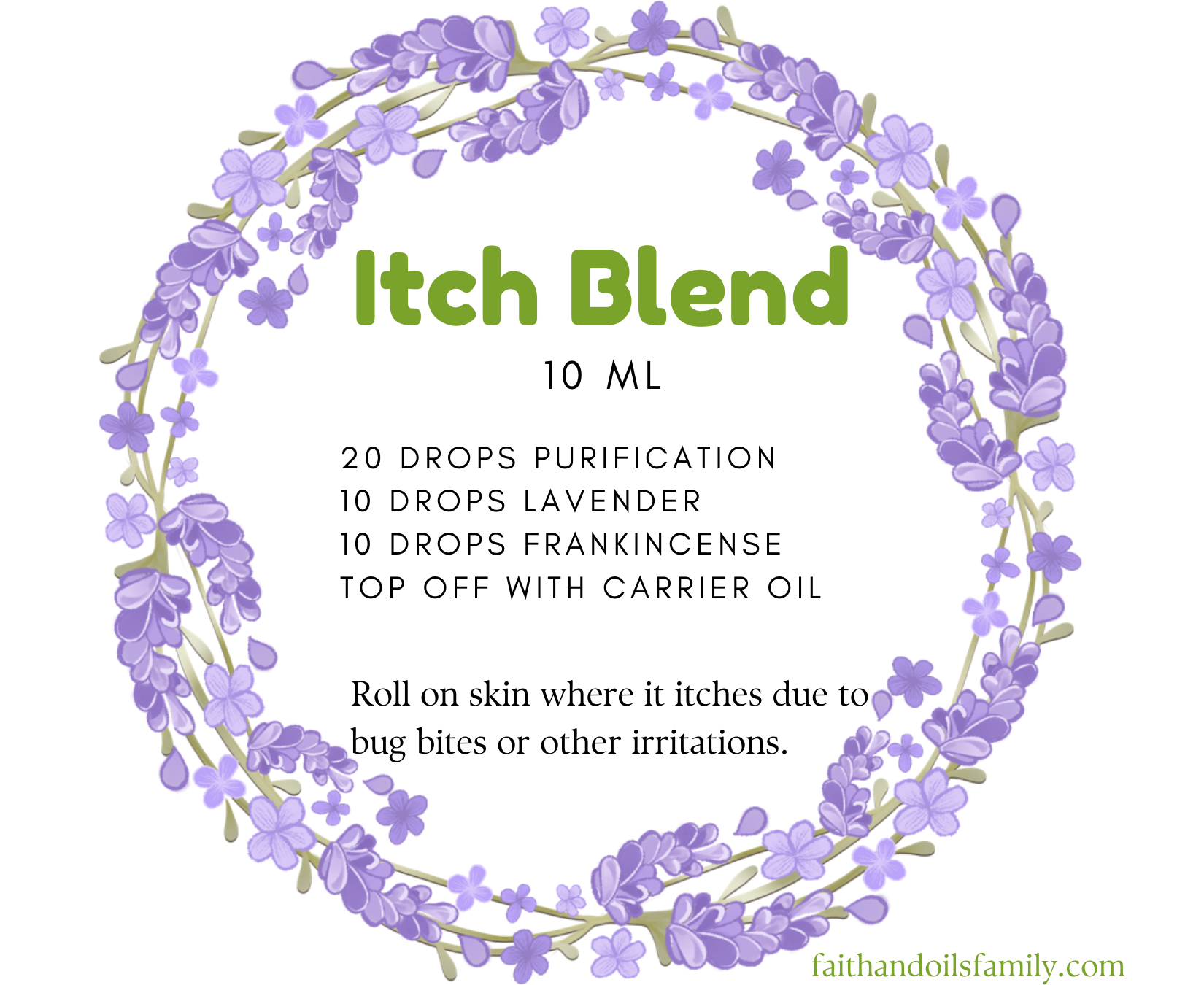 Itch Roller
In a 10ml bottle, use
20 Drops Purification Essential Oil Blend
10 Drops Lavender Essential Oil
10 Drops Frankincense Essential Oil
Fill the bottle with carrier oil, add your roller top and ten roll between your hands to mix.
Roll directly on the skin problem or around a scab that is healing. Once the scab is gone you can put it directly on the scar.
Notice that Lavender is used in this blend as well as the seasonal blend. It is good for SO MANY THINGS! Check out this
blog post
on
Lavender Essential Oil.
Lavender and Frankincense both come in the Premium Starter Kit (PSK).
Here's a bundle
with the PSK plus Purification.
Dry Skin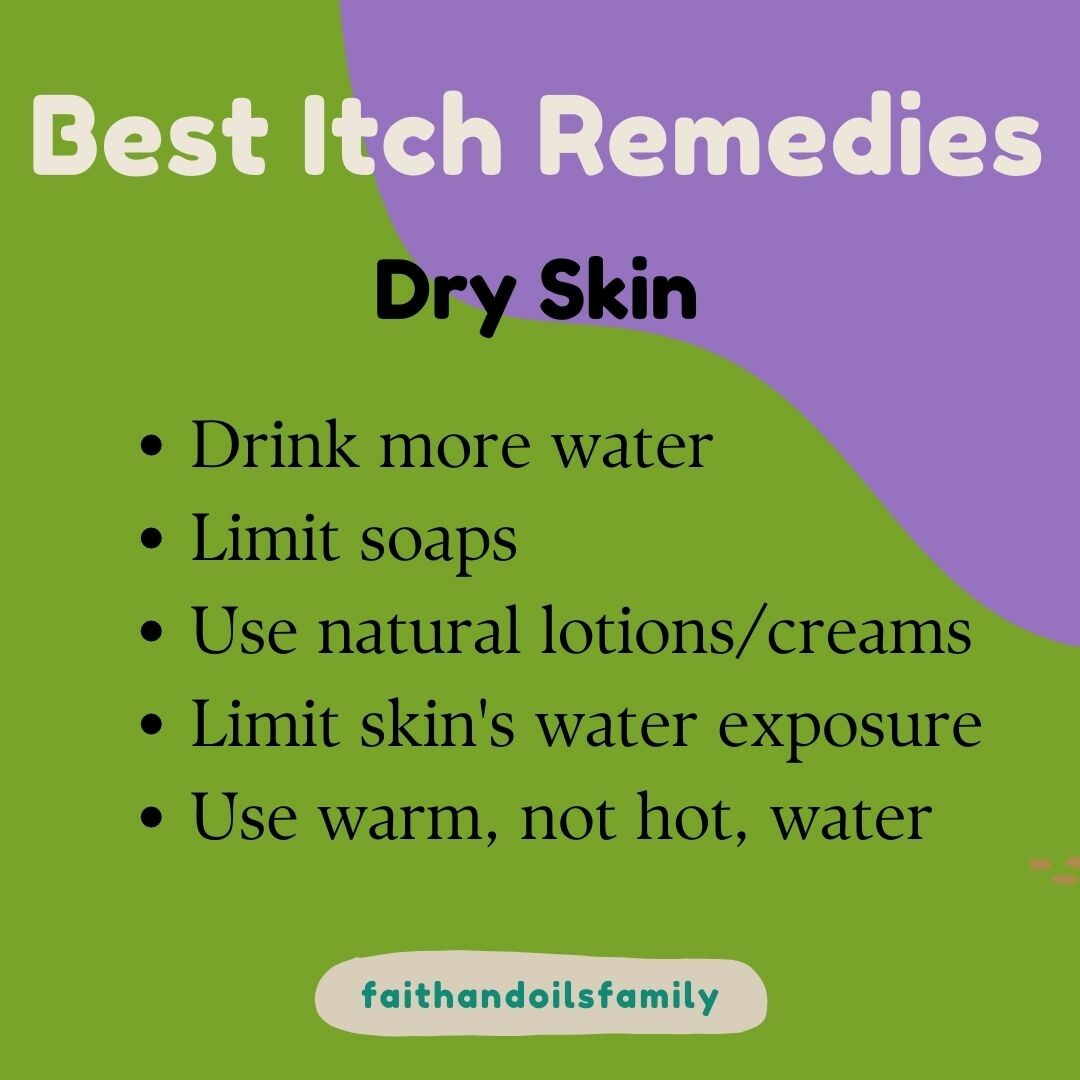 There are several ways to deal with dry skin. Just about any internet search will show you these ideas:
Drink more water
Limit soaps
Limit the skin's water exposure
Use warm, not hot, water
Use natural lotions or creams without the harsh fragrances and other additives that can actually irritate more than they help
My favorite hand and body lotion is Young Living's
Lavender Lotion
. The ingredient list for this lotion just sounds soothing!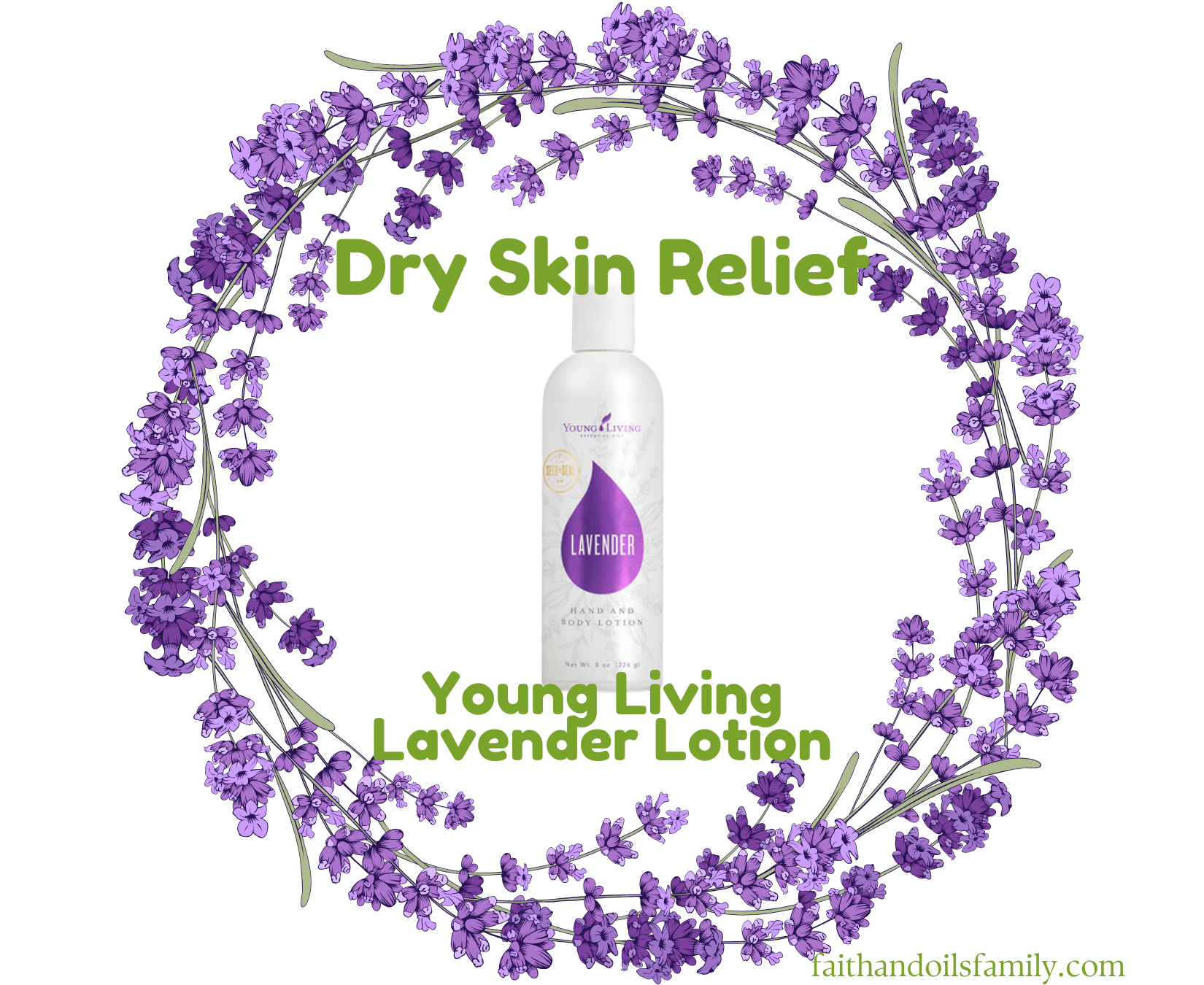 Naturally derived oils and butters, botanical extracts, and premium essential oils to soften and soothe dry skin. Wolfberry seed oil, olive-derived squalane, and murumuru butter contain vitamins, fatty acids, and antioxidants to provide nourishing moisture to the skin, while ingredients such as Lavender premium essential oil and sandalwood extract can help soothe dry skin and provide a fresh, calming aroma.
If you're ready to grab all the relief,
here's a bundle
with the goods! Don't worry about wondering what you're going to do with all that stuff once it arrives. I've got a plan! In fact, I'll throw in the roller bottles and some carrier oil for free. We have a great community that helps each other get the most out of our investment in natural wellness solutions!
Here's to smooth, comfortable skin, my friend!
I want to be very clear that the information on this website has not been evaluated or approved by the US FDA.
Please be aware that this information is provided to supplement the care provided by your physician. It is neither intended nor implied to be a substitute for professional medical advice. CALL YOUR HEALTHCARE PROVIDER IMMEDIATELY IF YOU THINK YOU MAY HAVE A MEDICAL EMERGENCY.
Always seek the advice of your physician or other qualified health provider prior to starting any new treatment or with any questions you may have regarding a medical condition. Because the practice of medicine is regulated and protected by the U.S. Food and Drug Administration (FDA) and the American Medical Association (AMA), no medical claims pertaining to the effect, success or impact of Essential Oil's can be made by anyone…not even by a licensed physician. The difference between practicing medicine and practicing health is a matter of language. To practice medicine requires a license…To promote good health above the line of wellness does not.
Therefore, we do not diagnose, prescribe or offer treatment for disease. This group is comprised of people who want to learn more about how to use Young Living products for wellness, purpose, and abundance.