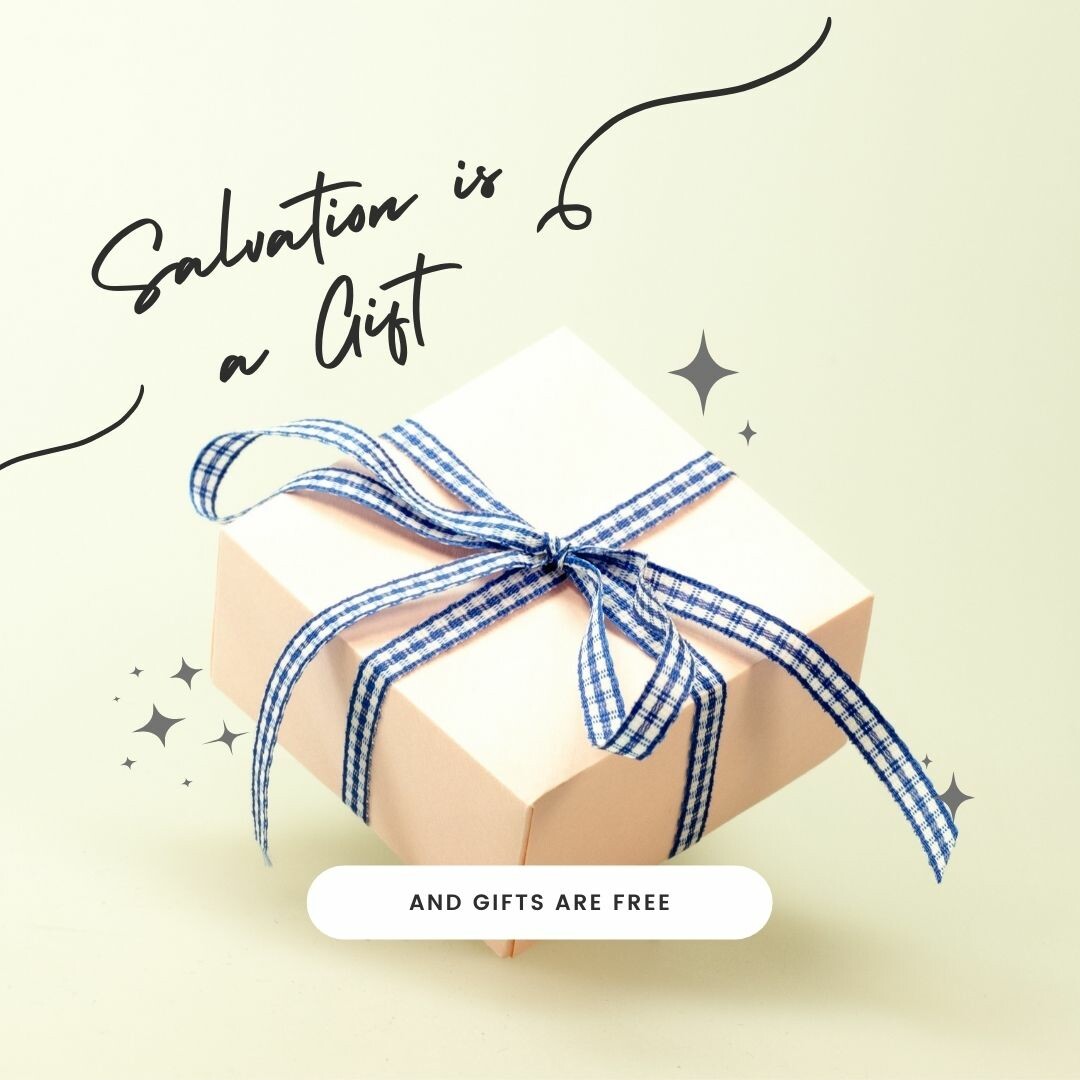 In
Reason #2
I showed that we're not enough and the law is not enough to save us from the penalty of our sin. While God is a loving God, he is a just God who ultimately requires righteousness. And we simply can't become that or acquire it on our own.
Then on
Reason #3
, we spoke of how Christ died for us, and in
Reason #4
about what happens when we accept that salvation Christ provided through His death, burial, and resurrection.
Reason #5 circles back around to an emphasis on our faith and our salvation being a gift of God.
Sin Has A Price And Jesus Paid It
Many of the scriptures I am using in this series are in passages that someone has coined, "The Roman Road." Paul did SO MUCH teaching in the letter to the Romans about our need and the provision for salvation. Thank you, Paul, for being obedient to the inspiration of the Holy Spirit!
For the wages of sin is death, but the free gift of God is eternal life through Christ Jesus our Lord. Romans 6:23 NLT
Sin requires a payment. Spiritual death is the price unless a sinless person can pay the price instead.
Salvation Is A Gift
That is exactly what Christ did and then he offered that freely so that our debt would be paid. When we claim His gift by trusting in His power and provision, we no longer owe the wages of sin.
This is really a struggle for many. Paul explains more fully…
For by grace you have been saved through faith; and that not of yourselves, it is the gift of God; not as a result of works, so that no one may boast. Ephesians 2:8-9
We cannot save ourselves. It is BY grace THROUGH faith…a gift OF God. Look at how important the adverbs are here! And then comes the explanation of why God planned it that way. We'd brag about our works that got us to heaven. How well He knows our fleshly heart. Even if we've accepted Christ's gift, sometimes we get pretty proud of ourselves and our service to Him.
being justified as a gift by His grace through the redemption which is in Christ Jesus; Romans 3:24
Again, Paul teaches us that our justification ("just as if" we had never sinned) is a gift. We were redeemed (bought back) by Christ's sacrifice. It really is AMAZING GRACE, isn't it?!
Gifts Are Free
Who do you love to give gifts to? Your spouse or significant other? Your parents? Your children or grandchildren? Your close friends?
My husband is so hard to buy gifts for! It's not that he's picky, but we're at the point in life when we just get something if we need/want it. I recently had a set of personalized corn hole boards made by our son who just started his woodworking business.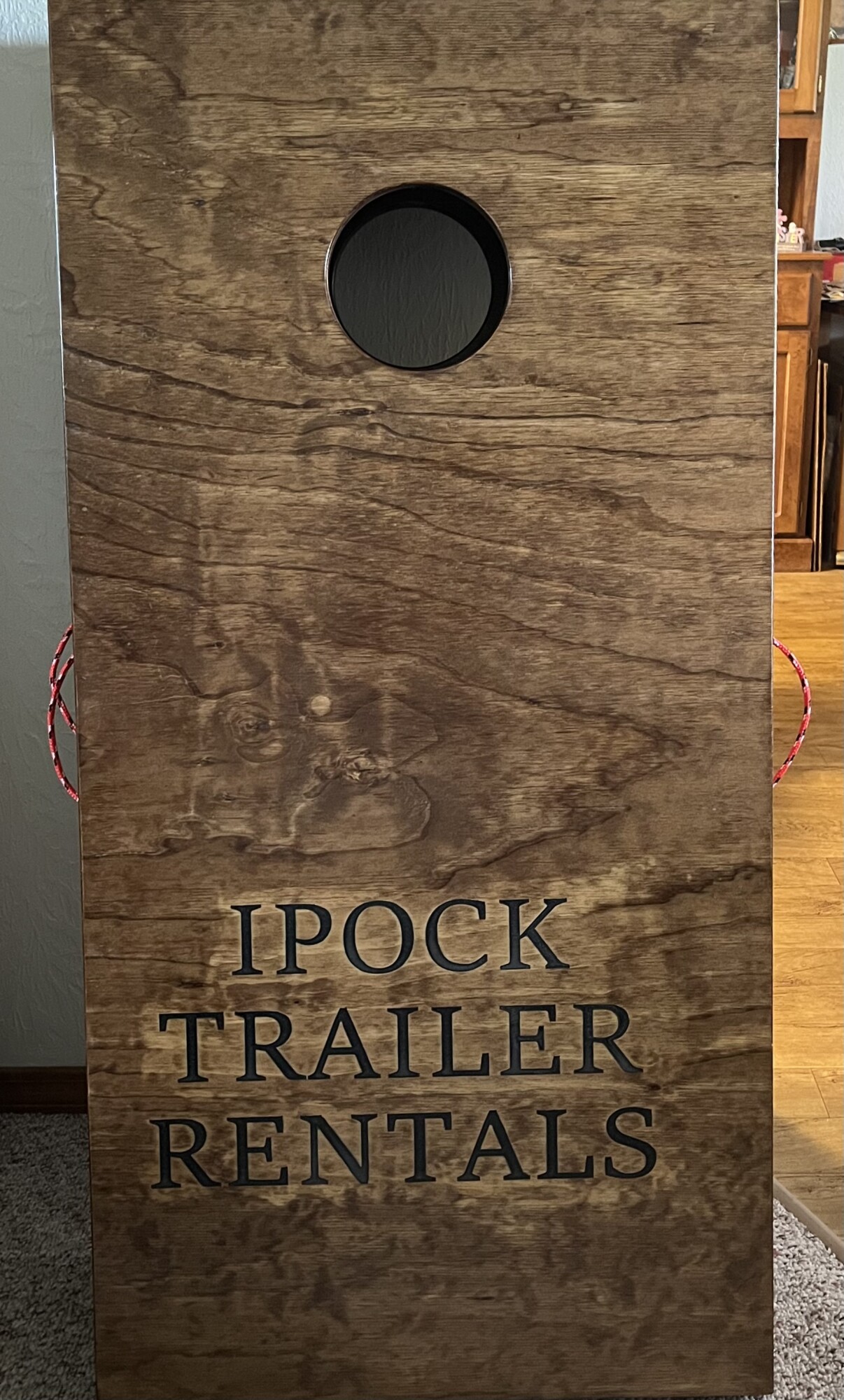 My husband was SO pleased, it was fun to watch. We talked about having them for family gatherings, for him and me just to play on nice evenings, and for camping trips.
What if he had tried to pay me for it and I accepted? Then it would not be a gift.
But what if he had said he didn't want the gift. What if he had rejected it? He would miss out on the joy of receiving a gift and the blessings that would come from enjoying it in the future.
Friends, we have shown over and over that we cannot pay for the gift – we are simply not able! But we do have to choose whether to accept or reject the gift.
And rejecting the gift will not only mean forfeiting the benefits here on earth (see
Reason #4
for a partial list)
I accepted the gift at the age of eight and I rest in His provision and all that it provides. If you haven't accepted the gift, won't you take action on that right now?
If you want someone to guide you, I'll be glad to! Or you can simply just lay your life before God and ask Him for forgiveness and commit yourself to Him. Either way, I'd like to hear from you. You can reply to this email (if you are reading that way) or click the Contact button on the menu.
If you haven't yet subscribed, I hope you'll do that today so you don't miss out.
Click here
to get on the notification list.
Worship as you enjoy this unique perspective and performance of one of our favorite hymns!