May 16, 2023 03:17 PM Central
Beth Ipock
I don't know about you, but based on how our world works, I'm pretty sure you and I are in the same situation. Even if life is in a pretty good spot for you right now, I feel confident that concerns and burdens threaten to steal some of your peace and the joy it brings.
I invite you to pray with me to the One able to give us true, abiding Peace.
Not the World's Peace
Father, we need your peace, and how we thank you that the peace offered in Christ is different than the world's peace.
If it's up to the world, there is NO PEACE. As hard as we try to engineer personal, national, and worldwide peace through every avenue possible besides a personal relationship with you through Christ, we fail.
Peace Beyond Understanding
Praise you that sent Jesus, the Prince of Peace. How we thank you that when we turn to Him with all our cares, there is the peace that passes all understanding through the indwelling of the Holy Spirit.
Be anxious for nothing, but in everything by prayer and supplication with thanksgiving let your requests be made known to God. And the peace of God, which surpasses all comprehension, will guard your hearts and your minds in Christ Jesus. Philippians 4:6-7
When we belong to you, we do not fear death because physical death changes our address and moves us into your presence where there is perfect peace.
Are things always fantastic in our lives? No. Definitely no.
Yet the joy of recognizing your love, grace, and mercy brings peace. We are AT PEACE and no longer in conflict with you. That is the greatest peace.
Therefore, having been justified by faith, we have peace with God through our Lord Jesus Christ,
Romans 5:1
As we increase our knowledge of your greatness, we have peace because we understand you are in control and you win.
The Comforter's Peace
Knowing that we needed help with your peace here on earth, you provided the Comforter who testifies with our Spirit that we are safe in our relationship with you.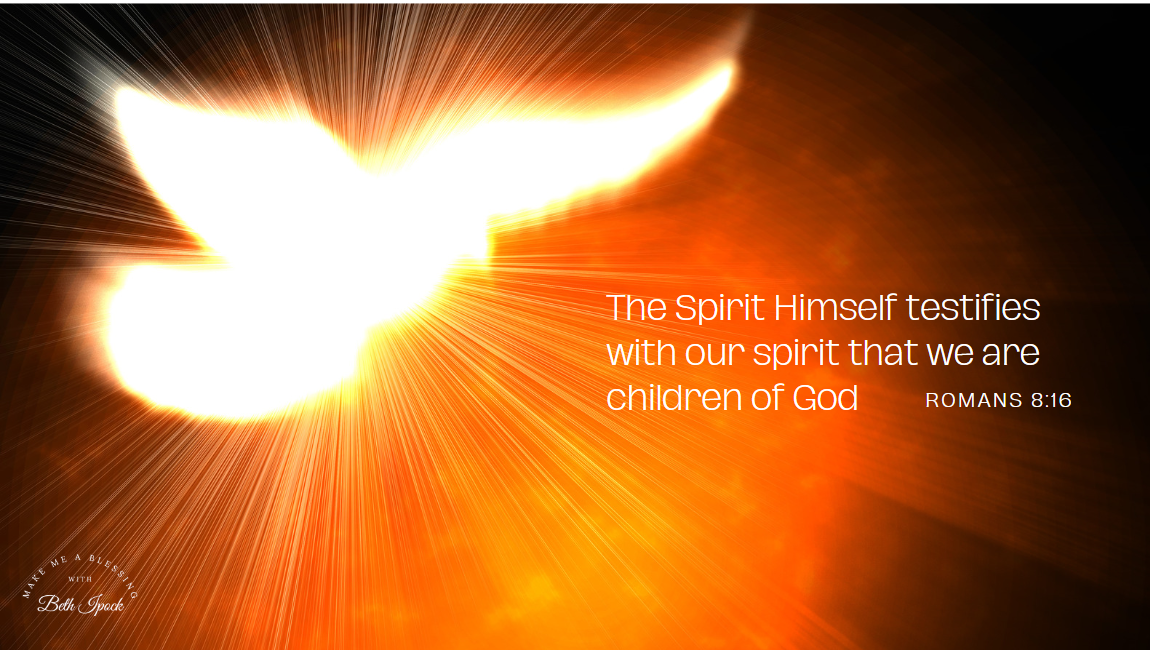 Who helps us understand your Word - your story of your plan to save us from ourselves and to give us life with abundant peace.
Who nudges us when we start looking elsewhere for our peace, reminding us of our desire to submit to your lordship.
Who takes us to the woodshed if we persist - constantly urging us to return to your peace.
Who spurs us on to share the truth of the gospel and your peace with others so that our world will grow in godly peace.
Perfect Peace
Praise you, Lord, that your peace is real and lasting and that those who are in Christ have no need to fear whatever is overwhelming us.
Thank you that your peace is perfect and we can rest in it.
In the powerful name of the Prince of Peace, we pray. Amen.