Oct 30, 2023 08:54 AM Central
Beth Ipock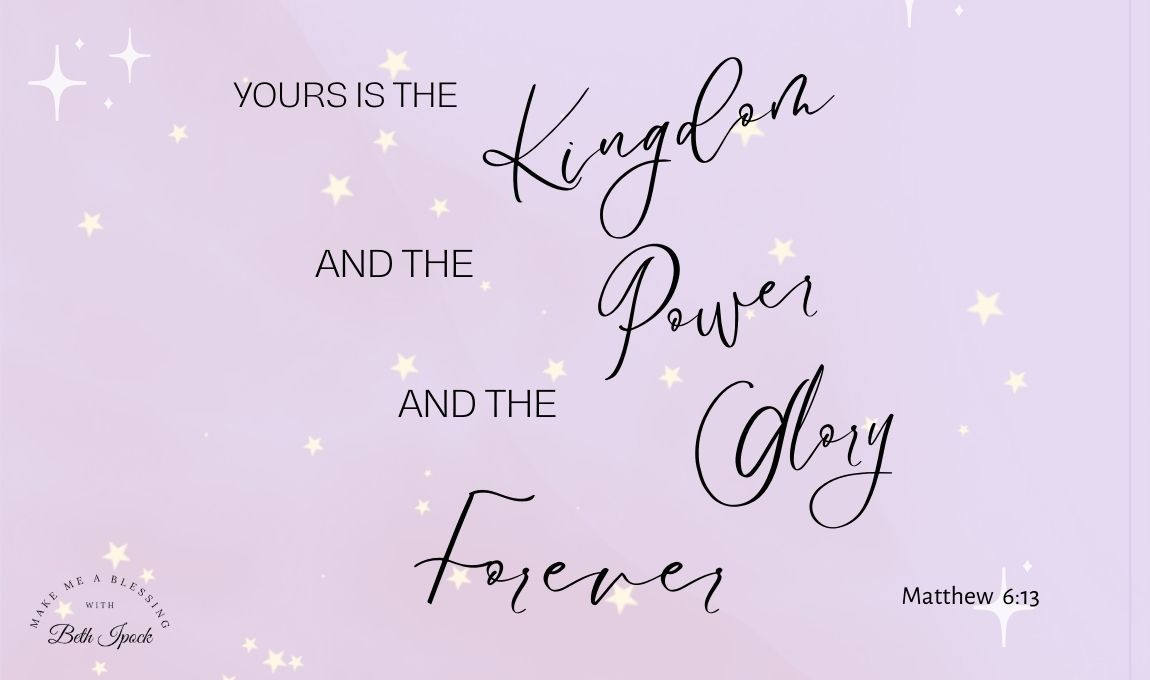 This morning I began praying the Model Prayer and wrote out my specific praise and requests under each heading. I hope this encourages you as you grow in your prayer life. Isn't it wonderful that God continues to reveal Himself to us?!
Read more...
Oct 23, 2023 08:26 AM Central
Beth Ipock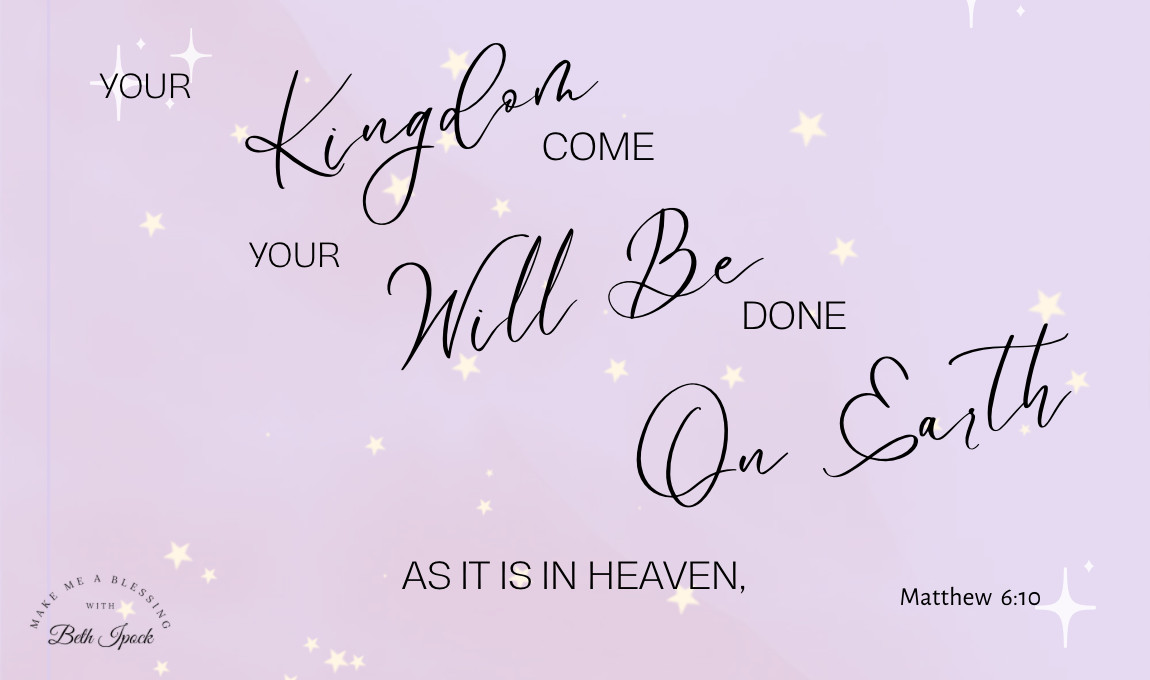 Of course I know the Model Prayer (AKA Lord's Prayer) in Matthew 6. I've known it for over 50 years! But in an effort to not pray rote prayers with no comprehension of what I'm really praying, I have resisted praying it regularly.
So when verse 10, asking God's kingdom to come and His will be done on earth as it is in heaven was today's YouVersion verse of the day, I was convicted - prompting a sincere prayer asking for guidance on how to seek His kingdom.
Read more...