May 23, 2022 10:01 AM Central
Beth Ipock
Do you feel like your connection to God through prayer is less than you'd like? Here are some biblical tips for maximizing the connection.
Read more...
Apr 12, 2022 12:26 PM Central
Beth Ipock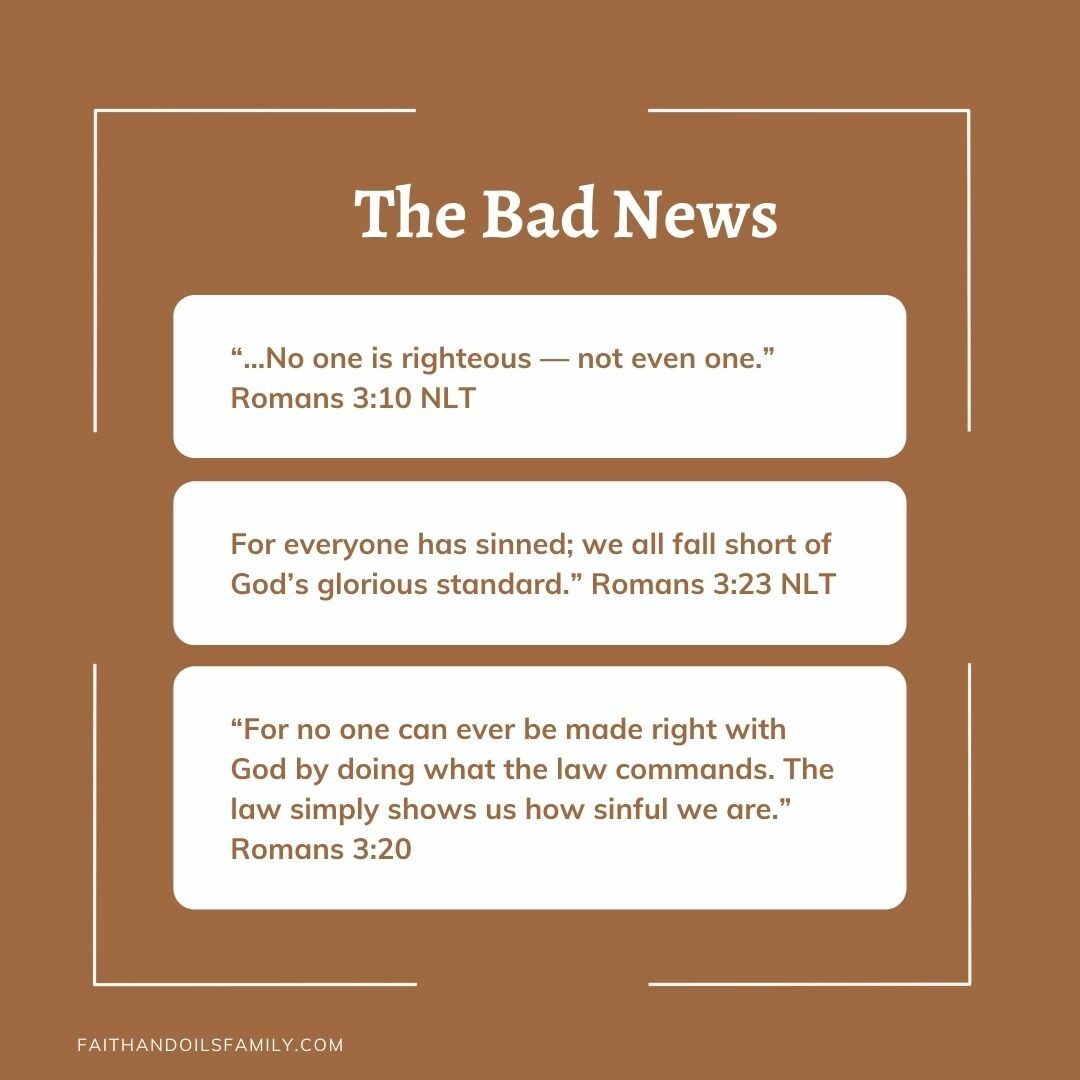 Here's the thing; we're all sinners and we cannot do enough good to overcome that. But the good news is...
Read more...